Your home. Safer.
Turn your existing cameras into a home security system, complete with motion detection, alerts, and remote viewing.
Fully featured and customizable.
videocam Mix and match
Most webcams, other USB cameras, and IP cameras are compatible, so go ahead and use them all.
mail_outline Stay in the loop
Receive alerts when your cameras detect movement via email, with SMS and webhook support coming soon.
phonelink Watch on the go
Securely view live feeds of your cameras from anywhere in the world on any mobile device or computer.
schedule Set it and forget it
Rest easy knowing that Motion Defense will continue to run on custom schedules while you're away.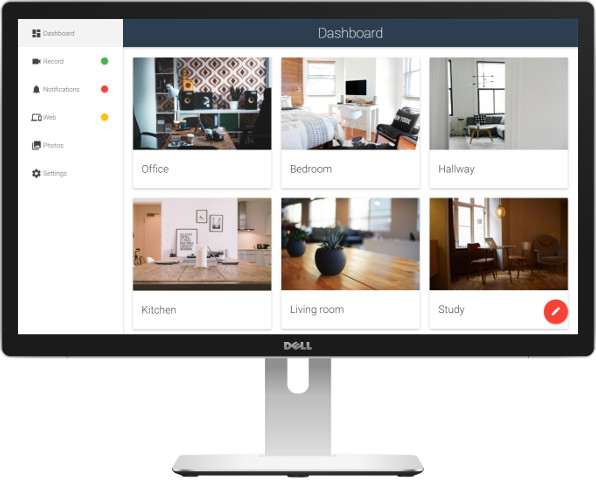 View and manage your security cameras.
Manage and view all of your connected cameras in one app, and customize their recording schedules, motion sensitivities, and storage options.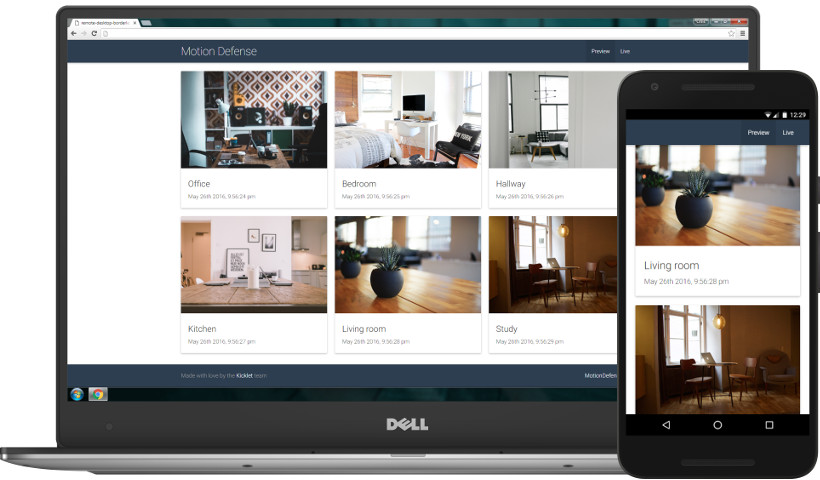 View live feeds from anywhere.
Watch your pets from work, monitor your baby from the comfort of your couch, or check in on your home from the beach. Watch live video feeds from anywhere, securely.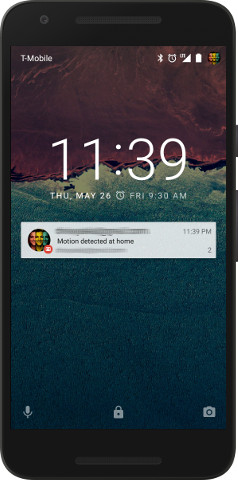 Get alerts when motion is detected.
Instant email notifications with a configured mobile device make it easy to have peace of mind even when you're away.
Available on all platforms.
Motion Defense is built with Electron so it can run on Windows 7 or newer, OS X, and Linux.
Now available for download.
We've been busy working hard over the last few months to get Motion Defense ready for you, but it's finally here! Check out our pubic beta now on the downloads page.
Download the app
Contact Us
We're usually coding away, but we'd love to hear from you. Have questions, concerns, or just want to say hi?
Send us an email!